Agile, Kanban, Lean enthusiasts and Product pros! I just want to share some thoughts and #buildcoolstuff and learn. Please join me in this online corner of the world to connect and add to our network and our coaching toolboxes. Got a question or comment? I really do want to hear from you!
We've got some great stuff happening in 2018! Join us for Product Bootcamps, Product Owner Certification, or customize an offerings for your organization. 
LEAN PMO VIDEO
I didn't realize that AgileCamp had captured my entire Lean PMO talk on video when I spoke in Dallas. It includes an exercise that I use at the portfolio level. It was a popular talk that I presented at several national conferences. If you are interested in the exercise, message me and I will send you the reference material for your use.
https://www.youtube.com/watch?v=PZUaH-outUw
TAMPA BAY AGILE MEETUP: Ten Ways to Build Powerful Relationships; Mark Katz 
Please invite anyone in your organization to attend our Tampa Bay Agile Meetup. Next week, as the organizer of our local Product Owner Meetup, I am very excited to be hosting Mr. Mark Katz, a renowned national consultant who will present on Wednesday, April 11th at PwC from 6 – 8 pm. This is a free event – anyone can attend! They just need to RSVP before next Tuesday to ensure they have access to the PwC building. If they have not attended an Agile Meetup before, they will need to register once and then going forward they will see all the local Agile Meetup offerings. As a side note, the Agile Meetups can be used to earn PDUs for anyone with a certification of PMP or PMI-ACP, and the Scrum Alliance Certified Scrum Professional (CSP.)
https://www.meetup.com/tampa-bay-agile/events/248643493/
PRODUCT OWNER CERTIFICATION
I am offering a certification course for the Professional Scrum Product Owner by Scrum.org May 10 and 11, in Tampa!!! It is not often that we have the opportunity to bring this class to Tampa. I am pleased that USF is hosting us because we have a great class participation shaping up. If anyone in your organization is interested in exploring the Product Owner role, what I call the 'business side of Scrum,' they will love this pragmatic, interactive certification course that covers the fundamentals of Scrum and complex planning of a large release, but focuses more on the Strategic side of the role – Product Management. I am pleased to offer a discount at the price of $1,200 dollars for anyone that references this blog in their social media! Let me know, and I will send a discount code to you for registration. This includes the voucher for the Product Owner Certification. In addition, the course is worth 14 PDUs to anyone holding PMI's PMP or PMI-ACP certifications, or Scrum Alliance's Certified Scrum Professional.
 https://www.eventbrite.com/e/professional-scrum-product-owner-training-tickets-41581962770
PRODUCT LEADERS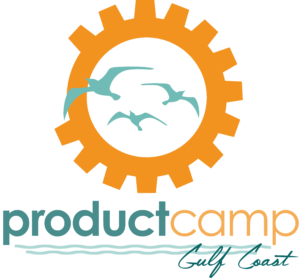 It's over for now…. but ProductCamp GulfCoast was a rousing success and loads of fun! Get ready for 2018 now by prepping a talk or an interactive session. You can view the 2017 schedule here or on Facebook. 
http://productcampgulfcoast.org
AGILISTS, Find your tribe! 
If you are not a member of the Tampa Bay Agile Meetup, join for free today to take advantage of one of the fastest growing user groups in the region.
Here's some favorites.
Tampa Bay Product Owner Group, founded by @JuleeBellomo, held every other month that showcases specific topics for Product Owners. #TBPOGroup
Scrum Master Guild, founded by @AdamUlery, meets every month on specific Scrum Master topics. #TBScrumGuild
Lean Coffees Friday mornings, held monthly at several Panera locations around Tampa Bay
Lean Beer, founded by @FredMastro, owner of Clearly Agile, held monthly in Tampa
and more! all on the Tampa Bay Agile Meetup site.