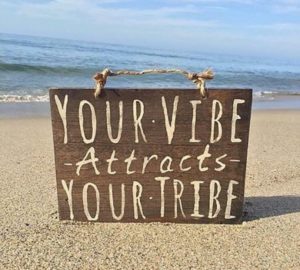 Coaching can be lonely. It's hard. It's complex. It's subjective. We take it personally. There's a 1,000 books and blogs on how to do it right, and yet, no one way to do it right.
Nearly ten years ago, my coach, Jesse Fewell called me a 'Truth Sayer.'
"If you are not on the verge of getting fired, you are not doing enough. The trick is, don't get fired."
Unfortunately, it appears I was born without the fear of being unemployed. I have never shrunk away from the hard conversations. On the counter side, my performance evaluation every year starts with a management session on 'your delivery.' (I have also never shied away from self-improvement.) But I keep going, and I keep growing. Perhaps it is my Libra optimism, or perhaps it is the Western culture I grew up with, born of the East: "Fall down seven, get up eight."
This does not make me unique, in fact, I have found most coaches to have similar makeups.
To be an agile coach, to live in our world, means to grow resilient, to embrace connections, to thrive on experimentation.
Jesse also taught me: "Divorce yourself from the outcome." However, even us tough guys and gals can have our world shattered. Perhaps we are in the game too long without validation. Perhaps someone hit on our deepest insecurities and wounded us mightily. Perhaps the organization was not ready – or perhaps they were not ready for me.
You might guess, I am writing from experience. I have had those great mountain-top experiences:  that feeling of utter elation when I literally see the switch 'turn on' in a team; when a protege exceeds my coaching; when the client organization breaths agile principles into life.  But recently, I've found myself literally at an emotional cliff of indecision and doubt, ready to give up coaching. I didn't, because I really am no good at anything else, and because at my core, I am my father's daughter. "Fall down seven, get up eight."
Here's 3 steps I took to renew my verve – and led me to own personal coaching kata. 
Recharge by

getting unplugged

. Truly. Don't write, don't coach, don't social media, don't read. Spend some time – a lot of time, without electronics and other stimulation.
Reboot with like-minded comrades.

Find your tribe.

If you are fortunate, like me, to have other coaches in your organization, spend time with them. Just sit back and enjoy the comradeship. Don't have a tribe? Create one! Start a local meetup or group together for a weekly call. Just take the first step.

Get inspired!

Attend a conference or a class. Follow a blog or read a great book that expands your mindset and your vocabulary. Debate for fun, not for winning.

Don't stop until the reboot

. You'll know it when it happens.
Refresh your personal brand. Evaluate the insights you've been given and clean your side of the street. Then go create (or renew) your personal coaching kata.
I recharged with an unplugged week in the Central Rockies, the region of my childhood. I thought I was ready for 'off the grid,' but being without cell phone and electricity – and deep breathing at 10,ooo feet – truly helped balance my emotions. I rebooted with my mentors; those who paved the way for us truth sayers. Every one, to a man, is an authentic example of the kind of craftsman, coach and mentor I strive to be. And then at the #Agile2016 conference in Atlanta, I immersed myself in the agile mindset and enthusiasm of 2,500 global, like minded colleagues. There, among nearly 300 sessions, I was able to refresh. In a coaching session by Olaf Lewitz, I found my verve again. I only had a few minutes after the session to talk to Olaf, so he could not really know the true influence of his work, but I can share it with you, and you can tell him when you see him.
"If it's not life-changing, it's not coaching."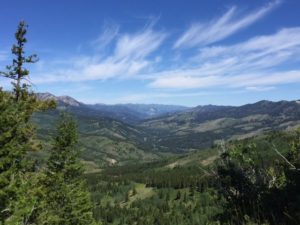 He showed this slide: "Meet them where they are. Try not to coach too "far away" from their current context. Have empathy for the current landscape. Give them the truth they can handle. And sometimes, leave them where they are at." This session, along with the keynote (#ModernAgile),  led me to my personal coaching kata:
"How is my work impacting people, safety, experimenting, and delivery?"
My style is still evolving, and probably always will. Now I try to balance 'telling the truth' with 'leading organizations to their own truth.' More on my personal coaching kata in another blog to come.
I am writing from the mountain again. I wave to those at the summit – those who have gone before me, who hold the rope, who redirect me when I lose my footing and guide me not-so-gently back on my way. They know who they are, because I also know, in the words of Meister Eckhart, "If the only prayer you said was thank you, that would be enough."
Thank you, all – it's you who keep me seeking.
Your coach, friend, and eternal student,
~Julee Bellomo
Live your truth; hone your craft; show your thanks