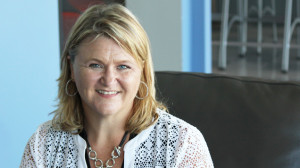 Julee Bellomo Everett is the founder of Opal Consulting and North Star Product Labs, building agility, innovation, and design thinking in organizations. She has a specialty in Product and Portfolio Management and a strength in organizational design and systems thinking.  She is an author, speaker, coach, and trainer with over 25 years of experience working with a variety of domains. Julee's background straddles the PMO world and the agile arena. She has helped major organizations transition their PMO through agile transformations, including NCARB, AARP and Carfax.
"Adaptability, and not efficiency, must become a core competency." ~General McChrystal, Team of Teams
Julee Everett is an experienced agilist with deep, proven experience. She specializes in helping companies prepare for agile transformations through a pragmatic approach that pulls from industry best practices. She encourages hands-on, customized, interactive working sessions that provide new insights into opportunities for aligning organizational objectives and improving product strategies.
If you can't explain it, you can't sustain it. As organizations move further into transformations, Julee helps them assess current team designs and create an agile maturity roadmap customized to meet their business objectives. The roadmap contains specific, actionable items  to create, train, and coach teams in agile frameworks like Scrum and Kanban.  As a Professional Scrum Trainer with Scrum.org, she can provide industry certifications if the organization wants to invest in career development, as well as team building and personality and skills assessments.
Autonomy without alignment is waste. Julee facilitates Lean Portfolio Management systems with all levels of leadership to help organizations balance team autonomy with accountability and transparency.  She provides templates and techniques for identifying and evaluating opportunities and introduces several prioritization techniques to help align initiatives with current capacity.
Transformations are change management initiatives. Julee helps leadership create a change management that helps create the awareness, provide the knowledge, and the reinforcement techniques that will help the organization become self-sufficient.  At the end of the day, Julee promises to leave her clients with real value that comes from a deep understanding of their issues.
________________________________________________________________
Julee is active in the Tampa Bay Agile and PMP communities. She is the founder of the Tampa Bay Product Owner group and actively participates in community agile events. She conducts public speaking, training and workshops on Agile, Scrum, innovation, design thinking, and product management subjects. She is the founder of Product Camp Gulf Coast, which launch in 2017 in the Tampa/St. Pete area. You can learn more at www.productcampgulfcoast.org.
She is a frequent publisher on LinkedIn and at theagilecorner.com. After several engagements in marketing and creative services, she collaborated on a new Agile Marketing book by Femi Olajiga:
From Julee… I am a random distributor who lives with an organizer; a Libra who loves harmony and hearing both sides of a debate; an enthusiastic agile practitioner passionate about innovation and collaboration. I love helping organizations collaborate and deliver fast! After thirty spectacular years in the Northern VA/DC metropolitan area, I relocated to the Tampa Bay area in 2015. You can read about my agile journey through a short Podcast about me in iTunes.