Training and Bootcamps


Product, Innovation & Design Thinking
Create your  Innovation Strategy.  Learn how to build out an intentional innovation ecosystem and create buy-in from competing stakeholders with our Innovation workshops.  
Got a wicked problem? 
Ideation sessions can provide dozens of ideas for new products or services. Follow-up by validating an experiment with Design Sprints or  Design Thinking workshops.
Learn how to gain deeper empathy with your customers, unleash ideas that will delight users, validate the features they will buy or use, and create a rapid prototype.
Pulling from the toolkits provided through Stanford's d.school, Google's "Sprint," and Eric Reis' "The Startup Way," these workshops are fast-paced, interactive, and collaborative.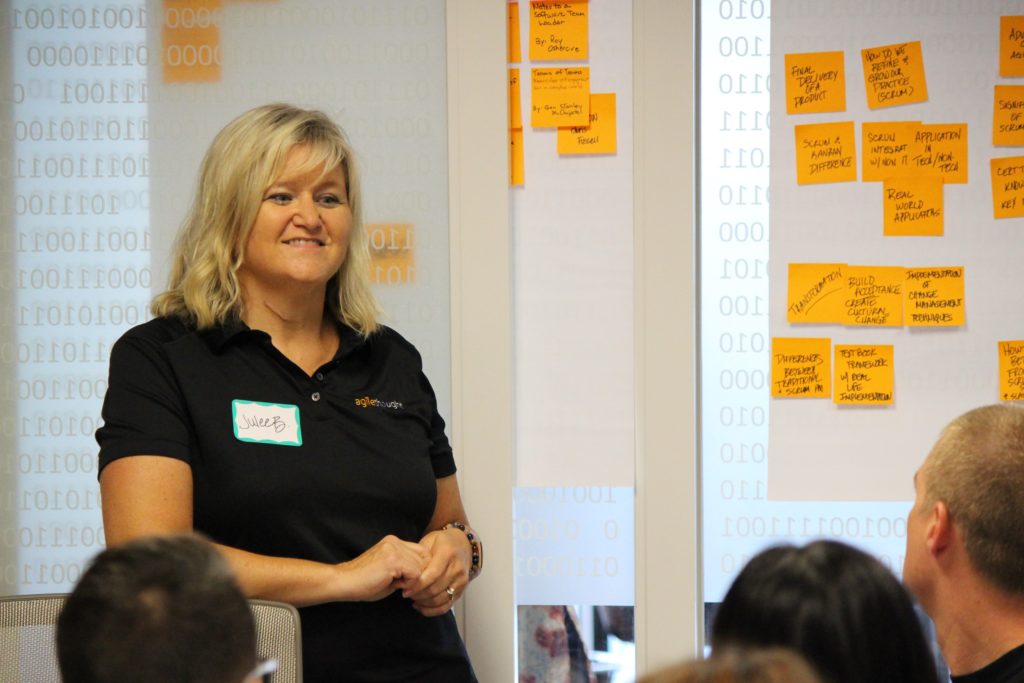 Business Agility, Coaching & Leadership
Training for the Agile mindset, behaviors, and practices: courses developed for practical application in your day-to-day.
Business Agility for leadership & managers
Lean Portfolio Management
Objectives and Key Results
Value Stream Mapping
Agile Requirements
Agile for Managers
A series of 2-hour workshops designed for the Agile manager, focusing on soft skills and practices that focus on empowering people and enabling flow. Good for anyone who wants to strengthen or evolve their servant leader stance. This series is available for licensing with a Train-the-Trainer element for Learning & Development or Agile Coaching Teams.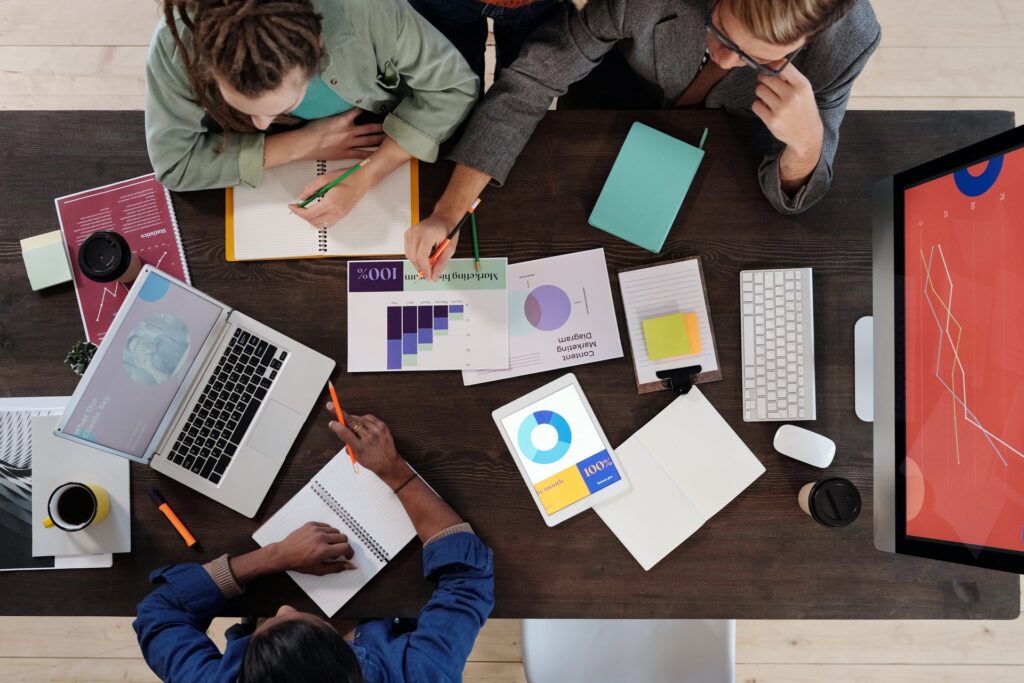 Agile Requirements
How to go from Idea to Backlog: Break down a new initiative from idea to backlog
Agile Requirements: A robust, hands-on course developed by Ellen Gottesdeiner, co-author of "Discover to Deliver." Learn how to apply the 7 Product Dimensions to your refinement activities. Includes requirements visualization techniques, non-functional requirements, user stories and acceptance criteria.
Phase I: Preparation
Participants in this workshop receive the most value when there is a partnership with the business to prepare 2-5 days of jam-packed value specific to your domain.
Phase II: Execution
Intro to Business Agility
Create a Vision and Product Canvas for each initiative
Validate ideas and create action plans
Create a system to self-manage as a team
Phase III: Reinforcement 
Consulting, Coaching, or Training as needed
Product Management / Product Owner Bootcamp
Design Thinking Workshops
Certifications
Bring the class to you
Private Certification classes are best for organizations that have a minimum of 8-10 people, or one or more teams that will attend training. Private classes can be held at an organization's location and allow us to cater to the needs of the organization.
Interested in solving specific problems? We have dozens of courses that can be adapted to your needs, tailored for where you are in your maturity journey, or if you need to solve a targeted issue.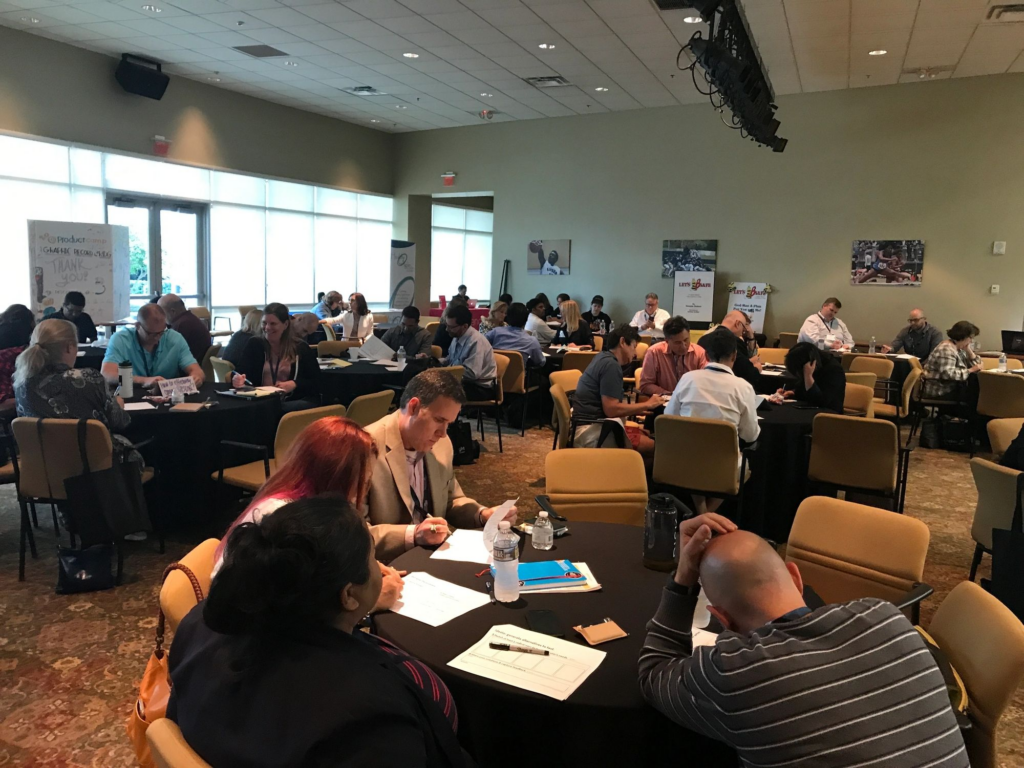 Scrum Guide Updates
All of our courses have been updated to reflect the 2020 Scrum Guide Updates.
In addition, we offer all our courses remotely. Uncertain about online training? We would be happy to provide a tour of our virtual classroom experience.
Don't see what you want? Contact us for help.
In addition to the Fundamentals certifications, we offer Scrum.org's Advanced courses and certifications, as well as the new Scrum with UX and Scrum with Kanban.  Curious if one of these new offerings is a fit for your organization? We can help you decide or design a custom course tailored to your needs.
Professional Scrum Product Owner – Advanced (PSPO-II), Mastering the Product Owner Stances helps experienced practitioners expand their ability to establish a solid vision, validate assumptions, explore pricing and business models, and ultimately deliver more value.
Professional Scrum Master – Advanced (PSM-II), Mastering the Scrum Master Stances helps experienced Scrum Masters learn more about the various coaching techniques and participatory facilitation.
Professional Scrum with Kanban (PSK) explores how to integrate Scrum with Kanban and get the most out of both frameworks.
Professional Scrum with User Experience (PSU) learn to integrate modern UX practices into Scrum and how to work effectively.